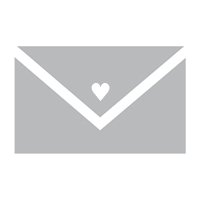 I don't have a Real Life Minimalist this week, so I thought I'd use this slot for an administrative announcement. Not quite as exciting, but stay with me—I think this development will really help build our community.
(And if you've been thinking about submitting your story for the RLM series, now is a great time. It's first come, first serve, and no long wait!)
So onto today's note…
I've decided to move away from Feedburner for emailing posts. It hasn't been supported for years, and truthfully, I'm a little afraid it may disappear one day. I've moved all subscribers to a new list over which I have a little more control.
And here's the exciting part—that means a stronger connection between you and me. This hit home last week when I wrote about my One Coat. I decided not to share brand information in the post (for fear of it sounding like an advertisement) but I invited readers to contact me if they wanted to know more. This resulted in a flurry of email activity all week as we shared and discussed this info offline.
Sometimes I like to share things with you that I don't necessarily want out on the Internet or archived in Google for eternity. And that's the beauty of this email list: on occasion I can send you little extras, just for my most dedicated readers—some thoughts, comments, or maybe even photos that I don't feel comfortable putting online.
It also gives you a direct channel to me. There was some confusion last week as to how to contact me by email (so sorry about that!). This way, members of my list will have an easier way to reach me when needed.
Anyway, if you'd like my posts delivered to your inbox and some occasional (more personal and/or thought-provoking) extras, I invite you to join my email list:
(Rest assured that if you change your mind, you can unsubscribe at anytime. And for those currently receiving posts by email, there's no need to sign up again.)
I just adore my community of readers—you're my supporters, my kindred spirits, my friends—and I look forward to having a new way to connect with you!