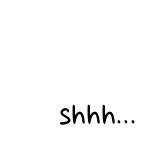 In the past, I used to engage in big, glorious acts of decluttering—the type in which an entire closet is emptied and the contents scattered across the room, each item awaiting its fate. Sometimes I'd put on music, pour a glass of wine, and dance around my castoffs.
Ah, those were the days… If I tried that now, a pint-sized scavenger would be dragging whatever she could grab to far-flung corners of our home. And I'm sure a good amount would be adopted as new (albeit unconventional) playthings.
So now I declutter in stealth mode.
Instead of extravagant purging sessions, I pare down our possessions quietly, piece by piece. I keep a donation box in the closet, and as I run across things that no longer pull their weight, I add them in—sometimes sneaking them across the house, if need be. To be honest, most of the castoffs belong to my daughter Plumblossom—outgrown clothing, toys, and baby accoutrements—hence the need for secrecy. If she catches sight of a familiar item (no matter how long it's been forgotten), it may get stuck in our house for months to come.
Which got me thinking…stealth decluttering can be an effective technique if you're facing resistance from full-grown members of your household.
Now, don't get me wrong—I don't advocate tossing your spouse's high school yearbooks or prized bottle cap collection (tempting as it may be). Ditto for the knitting stash and dusty sports gear. Sentimental and hobby items are sticky wickets, and messing with them can get you into trouble.
But if your partner is the type that will become hopelessly attached to the duplicate stapler the moment he/she lays eyes on it, I think you're justified in making some executive decisions.
The best candidates for stealth decluttering:
• Broken stuff. Nobody can fault you for tossing something that doesn't work—especially if it hasn't worked in a long time. If there's no motivation or intention to fix it, let it go; obviously, it hasn't been that essential to the workings of your household.
• Mundane stuff. These are the things that can be replaced easily and inexpensively in the remote chance that they're missed. Many of these items have a tendency to multiply—pens, mugs, Tupperware, etc. Nobody is likely to notice if a few cups are missing, or if you pare down the stash of takeout chopsticks—except that it might be easier to close those drawers and cabinets.
• Children's stuff. Give your kids the gift of space by eliminating the outgrown, the unloved, and the non-essential from their lives. Although I believe in encouraging children to give away their old stuff, you don't need to run every castoff by them. It's better for some things to disappear quietly. I stash questionable items in a "limbo" box for a few months, just in case they're requested in the near future.
• Your stuff. When it comes to your personal possessions, skip the PDD (public display of decluttering). Seeking validation from your partner may very well backfire ("You're getting rid of that after paying so much for it?!") and break your resolve.
My opinion: when done right, stealth decluttering isn't an act of duplicity, it's an act of kindness. We're keeping our households clear, pleasant, and spacious without burdening our loved ones with the task (especially those who may genuinely struggle with such decisions).
(I should note that I don't need to employ this with my husband, as he's as minimalist as I am–and he's more than welcome to do some stealth decluttering of his own. ;-) )
So let's come clean in the Comments—do you ever declutter on the QT?
{If you'd like to learn more about minimalist living, please consider reading my book, The Joy of Less, A Minimalist Living Guide, or subscribing to my RSS feed.}